(C'mon we are accountants – we like numbers!)
Over the last 24 months we've been building our business.
Now we celebrate two years and we have so much to be thankful for and so much more to look forward to!
Here are some lessons, successes, and future thoughts that come to mind as we reflect on these past two years.
LESSONS
We are grateful for and reliant on our network. As we move to the next level of business development and sales, we will continue to invest in our relationships and connections.
We cultivate connection and we amplify opportunity.
You could bring more money home, but if you do that you are often taking away the opportunity to hire more people or invest in your business. This can make it tough to bring your take-home pay up to the level you expect.
When you go on your own there are many people that are proud of you and many that knew you could do it before you believed it yourself. But there's also those people that believe in established and old brands and aren't invested in you after you leave. If they can't sell to you, or be associated with the phenomenon that you were part of, they don't stick around.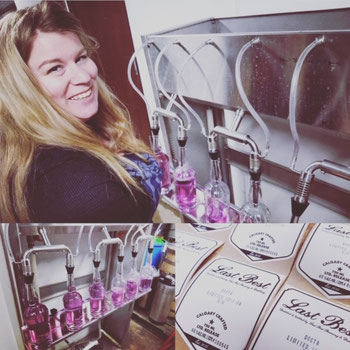 Sometimes we take curiosity too far?
SUCCESSES
Values and culture can be deliberate. If you invest and you are intentional, you attract the team that fits.
Strategy is key. Meeting quarterly is necessary. Walking through it and documenting it matters.
Volume matters. In the early days, you need more exposure, more referrals, and more revenue. Profit and pricing strategy is sometimes second. First you need a business model that is proven and has a market.
If you make money off your first clients, you've lost an opportunity. You can develop your offering and be focused on client experience and continuous improvement on paying jobs. Take advantage of that and leave a penny on the table. Don't wait to get paid until you think it is 'perfect'. It never is and only the client can tell you why......
Get the feedback. Change takes time so if you are not seeing the buy-in one of the best ways to get it, or learn how to pivot, or to accept that you have to abandon the path, is to just ask. This is true for the team, your business partner, and your clients.
WHAT'S NEXT
Continued focus on Finance Leader services. Amplify the SME community with the scalable option of a Fractional CFO. We've expanded and now have Accounting Services and Fractional Controller too.
A strategic approach to Connector service. Amplify opportunities, but cultivate connection. We know so many CPA candidates that it feels like a disservice not to invest in this service line. (We are likely renaming this to Recruiting Services or something more clear. Suggestions?)
Finish our playbook and operating model so that our on-boarding and training can be scalable.
Amplify our website and marketing so that our message is clear and understood.
Excessive gratitude for our epic team, our clients, and our network. We will continue to dedicate ourselves to our values, our client experience and our connections.
WHAT CAN TAKE A HIKE
Covid19
Economic crisis
Energy slump
Homeschooling
Video calls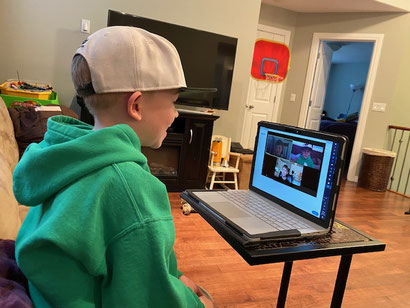 2020 brought too many video calls. And too much kid time in our core business hours. Both had their perks but enough already?!
In my first 24 years of working, if Covid19 had happened, I'd have had employment uncertainty for only the first four years (I spent high school working at restaurants). Obviously, as a business owner and as a CFO in hospitality, things couldn't have been more stressful. The unknowns have tested my patience and my resilience. There's a long way to go still too. I didn't expect to celebrate two years with our client's brewpubs only partially open due to regulations or spending time on government programs or meeting with Jesse through a screen.
June 26, 2018 was my last day of being "employed".
June 27, 2019 was the first time since 1994 that I wasn't an employee.
731 days of "unemployment" has had its ups and downs and lately Covid has been especially tough.
But our values have come through, our culture is strong, we've never made more of an impact, and our services have never been more valued or key. We will be ramping up stronger than ever! We used this weird Covid time to build and strengthen.
I'd throw back this crisis in a heartbeat, but none the less, we found the opportunity in it.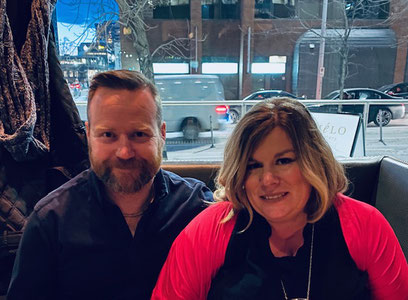 I want to end the two year moment with a special thanks to my husband who took on homeschooling and has watched our take home  income drop during these tough months. If he didn't said yes two years ago, Amplify wouldn't have started, and if he hadn't stayed the consummate rock at home, I wouldn't have made it through this quarantine.
I also want to thank my boys for appreciating their mother's passion and valuing hard work.
Let's hope year three is crisis-free with more amplifying and more restful nights!