First of all, if you have invested in yourself and your business by hiring some finance support - congrats! Your probability for growth and survival is far greater with an advisor on your team. 
Our CFO/Controllers are focused on amplifying clients' growth and to do that we are a little different.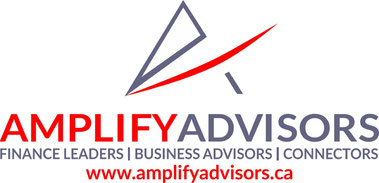 Here are The Top Ten ways that an Amplify Finance Leader differs from others
1. We are strategic business partners that are a member of your executive. 
2. As an executive team member we join your culture and your organization as a team member who rolls up their sleeves (and often leads the administration and back-office functions beyond just finance and accounting). 
3. We get into the weeds and take care of the table stakes including overseeing the full finance function. We are leaders, business advisors and connectors that know the value of accuracy, details, data and traditional accounting. We oversee and dig into the compliance and historical records but we use that to bring insights and to be a business partner. 
4. We prioritize finance effectiveness and set up a practical finance function that will scale with you. We do that using Amplify's automation and processes that fit each individual client. 
5. We bring a client experience that is focused on growth and strategy. Our Amplify values support this (courage, curiosity, candor, collaboration and communication). 
6. Our clients get a member of their team, but they know that the individual is part of a larger team. Our Accounting Head Quarters (AHQ) is a quality center that holds our finance leaders accountable. Our clients also have access to an account manager that supports the finance leader. 
7. Our weekly contracts are scoped to fill the CFO role. It is a fractional service - not an interim service and not an outsourced, virtual, contractor model. We join the team, usually for 3-5 years depending on growth. We are part-time because that's what the client needs based on their size. We don't bill hourly or watch the clock - we fill the role and get the job done. 
8. We are dedicated to our legacy including hiring, training and succession planning for your business. When our clients outgrow us and are ready for a full-time CFO they are set up for a successful transition. We invest in this and are excited for the growth. We coach and train our 'replacements' and we are grateful for that opportunity. 
9. Our Finance Leaders collaborate with each other and they are stronger for it. We work hard to support our Finance Leaders with their integration into the client's experience and culture while still having the Amplify team. This includes our values, culture, AHQ, account managers, automation, processes, business affiliates, collaboration, training and so much more. 
10. Amplify isn't just a name. It's what we do, and it is our focus. The client experience is prioritizing your growth. Other accountants are all about costs, risks and spreadsheets, and if that's all you want than we aren't your fit. Our winning aspiration is to provide future prosperity by amplifying growth today and our client experience is designed for us to amplify together.