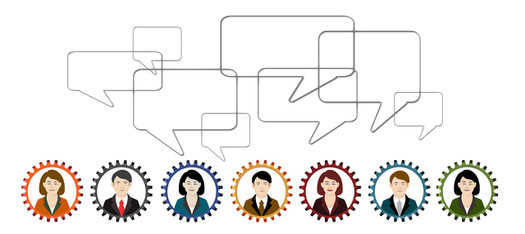 The reality is there are a lot of factors that go into the decision of what type of finance leader you need. To know the best answer for you we would be best to have a consultation but here's a quick summary:
BOOK-KEEPER OR ACCOUNTANT
All businesses (even the simplest side-hustle) need a book-keeper or accountant.
This person enters data, records transactions, deals with cash, makes payments, does payroll and collects revenue. It's the basics. 
Back in the day entrepreneurs would do this themselves or get their spouse to take care of it. It was simple enough and that seemed to be a good place to save cash when starting up. 
Nowadays though, it's arguably even simpler, but that would push us to recommend outsourcing it. An experienced book-keeper can do it well and efficiently using automation. It no longer costs by the hour and doesn't take many hours to do, so it's even less value for a business leader's time.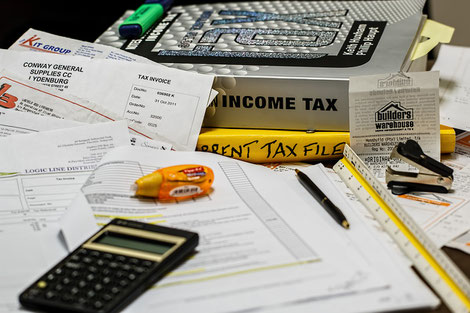 TAX EXPERT
Sometimes taxes are covered by your book-keeper or accountant but it is important to touch base with a tax expert during planning and at least once a year during filing. The cost of the tax savings and proactive planning is easily recovered. 
But don't be tricked into thinking we are all tax experts. Most book-keepers are not. Most accountants are not either. Even if we can help you with your taxes, you should get that last final review from someone who specializes in taxes. A service provider who doesn't recognize when they need help is not the best in class. 
Similarly, a tax expert who is claiming to be your advisor or CFO doesn't always understand what that actually means and isn't doing right by you either.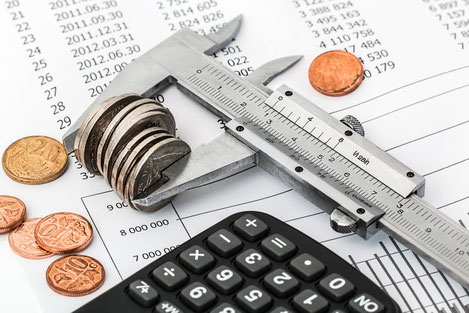 ACCOUNTANT - MANAGER OR CONTROLLER
Your accountant can often take care of the book-keeping.  
They can do the daily tax and work with your tax expert once a year or on major transactions.  
Your accountant can provide you with financial reporting.  
They can get you budgets, month-end close and results, key performance indicators and much more. They have historical numbers mastered.  
They often add value when it comes to costs, risks and related analysis.  
They can work with you on forecasting - analysis and cash.  
They can work with vendors, customers and stakeholders on daily transactions. 
They are the steward of your assets and they protect your interests. 
An accountant is going to make a difference to you.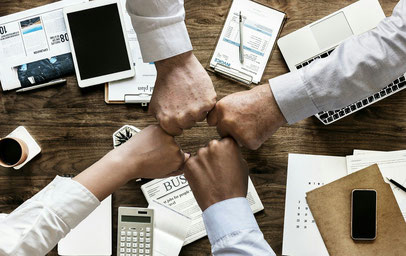 FINANCE LEADER - CFO
Your finance leader can perform the role of your accountant. They can oversee the full finance function.  
Generally, they've held that an accountant role before and from those years of experience and seeing a variety of business they have developed a business sense that allows them to amplify. 
A finance leader can go beyond your accountant because they are at an executive level.  
They are business partners that own stakeholder relationships and work directly with operations.  
They are forward focused.  
They are growth & strategy focused & on your executive team.  
They bring the financial lens but are general business advisors. 
While they lead the finance function in small and medium business, they will often end up not just Chief Financial Officer but Chief Back-Office or Chief Administration. In a small or medium business, they will also be the CFO/Controller. 
CONCLUSION
If you are a growing business you need three types of accountants at minimum and as early as start-up. 
You need a book-keeper, likely outsourced and part-time to begin with. They'll get the data done. They'll take care of the day to day transactions. 
You need a tax expert. They'll help with compliance and planning. 
And if you are growing and want to amplify you need a Finance Leader. You will be tempted to save some money and delegate it to your book-keeper but you won't get the analysis or information you need. Likely you'll spend far more time than you want to with a book-keeper so it's best to engage in the Finance Leader services sooner rather than later. 
Sure, you will stay on track and think you can manage with an accountant. That manager or controller level experience will certainly be awesome. They will make a big difference for you. They'll work for you and give you a lot of what you need. 
But growth needs business partnering and a Finance Leader that can be strategic and growth focused.  
Investing in a Finance Leader is investing in growth. It gets you what you need from your accountant, but it also advances your executive team with a business partner that has the courage to raise the vulnerable questions. The candor to challenge you directly from a place of caring passionately. The curiosity to get deep with your operations and develop an actual relationship that is partnering. They will collaborate at all levels and communicate with you so that you can envisage your complete financial picture. 
That's our point of view and why we exist.