This month marks my one year anniversary of leaving my "job" and becoming "unemployed"!!!!
Obviously I'm kidding (a bit), but often times I wonder why did I leave a good paying job and what has been the pros and cons of entrepreneurship?
So why did I leave?
It sounds crazy to some and I get it -- why would you leave a job that pays well, has good flexibility, and lots of great friends/co-workers?
Why give it all up?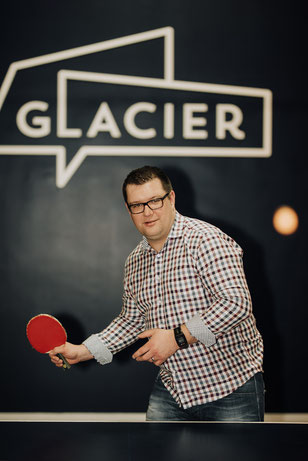 For me, it was very clear…..CONTROL and the ability to make unencumbered decisions. 
Working with big businesses certainly had its benefits, but for me, what it lacked was control to make quick decisions and having to battle through the political bureaucracy which most larger organizations have developed over time.
I believe strongly that our generation will not put up with these impediments and I believe that there is a better way to charge ahead.
One year into co-founding Amplify,  we are building this vision and I look forward to what the future holds.
THE PROS
There are lots of minor benefits to starting out on your own, such as even more flexibility, the ability to make quick decisions, launching new service lines when an opportunity is presented etc. etc.
These are great, but for me, the biggest pro has been to set our core values and truly live them! 
Far too many companies have core values that they have hanging on a wall and look pretty great, but how do those core values impact the way they run their business? 
For Amplify, core values are not just for hanging on the wall -- they are how we do business.
It means assessing core values at the hiring stage and ensuring that everyone that joins Amplify shares these same values. I'm not saying that because you don't share our core values, you are a bad person or that you couldn't do the job, but it does mean that if you don't share our core values, you will find that the way we do business will rub on you like sandpaper. This won't be fun for you or Amplify so let's get that out of the way quickly!
THE CONS
As an entrepreneur you wear a lot of hats!
Although I love the challenge of solving problems and operating in many different areas of a business, at times this can be a lot to deal with.
There are days when I have client commitments, team meetings, BD meetings and working on overall strategy for Amplify. This can be a lot and the hours can be crazy. I routinely work till midnight, weekends, and vacations.
For some this may be too much, but for me, it's just part of the life of being an entrepreneur and I guess I wouldn't do it any other way!
FINAL THOUGHTS
One year later I could not be happier!
I feel like we are making a difference in providing prosperity to future generations by Amplifying growth today in the communities we operate in. I am so grateful for our clients that have put their trust in Amplify, our people who have decided to take a leap of faith on Amplify, and finally my family, who without them, I wouldn't be able to live this crazy life called entrepreneurialism!!!!
Jesse's post has been included in our 94 Startup Journey blog series.  94 is a start-up journey blog series that captures Jamie's first weeks at Amplify during the summer of 2018. 94 has been released one year later as a reflection of how far Amplify has come in one short year.
If you'd like to read more about our journey together over this past year you can check it out here -- 94 Startup Journey