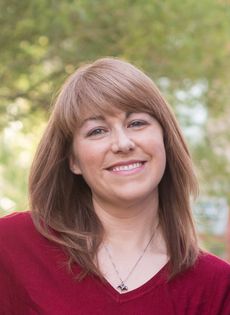 Do you know what we love?
We love building a tribe of amazing people that make us stronger and are also super fun to work with. 
Today is a really great day!
It's our pleasure to announce that Tara Sidhu has joined Amplify as Manager of Accounting Headquarters.
Tara and Jamie worked together at Alberta Central and made a killer team! It is beyond exciting to have a new opportunity to be part of each other's journeys. This is going to really amplify our game and we are so ready!
Prior to working at Alberta Central, Tara was with the Mancal Group working in properties as well as energy. She has great tax experience and professional service experience, and is a legacy Chartered Accountant.
Tara is going to bring significant leadership and experience to our AHQ team. She will lead it and transform it from a support centre to a quality centre. The AHQ works with the Finance Leaders that Amplify places as CFOs/Controllers in small and medium business on a fractional level. 
AHQ allows our Finance Leaders to have the leverage of a Controller/Assistant Controller. AHQ also holds each of us accountable to the client experience and the quality that Amplify promises to deliver. We are working hard to build AHQ as a national centre of excellence.
Tara's initial focus is on:
month-end reporting 
cash flow forecasting 
budget/forecasts
She is going to build our standardized approach with consideration of the best processes and automation that our clients can use to scale in an affordable and practical way. This will allow our Finance Leaders to spend their valuable time with the client on amplifying – growth, strategy and revenue focused experiences are what makes the Amplify experience different than what you expect from your accountant.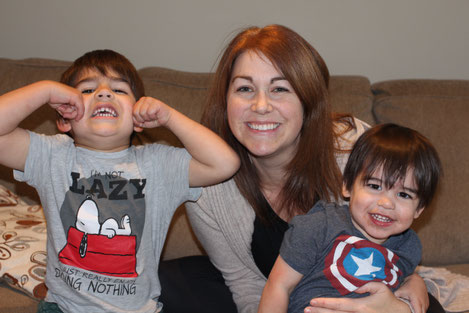 Tara has a full life beyond just tackling this big opportunity. She is a mother of two amazing sons and is a key leader in her household while her husband serves the accounting world as Assistant Controller at a public company here in Calgary. Amplify is excited to support Tara's goals as a professional, a mother, a wife and all the other hats she wears.
Tara has a great laugh, an intuition that is masterful, and fantastic attention to details. She is strategic and she understands people in a way that makes her a unique leader. Tara also has a continuous improvement mindset and is never satisfied, resulting in a constant self-challenge to find a better process, a better automation or a better approach. This is exactly what we need in AHQ!
It is humbling to have such an amazing team helping us build Amplify. Each of them show up to work towards our winning aspiration to provide prosperity to future generations by amplifying growth today. 
Our clients are grateful. 
We are grateful. 
We don't take the responsibility of building this team and culture lightly and we don't take our dedication to our client experience goals lightly either. When a friend and trusted professional like Tara elects to join us we are honoured. We also know her and that she is ready to live our values of curiosity, courage and candor supported by a foundation of communication and collaboration. 
We are an epic team and Tara is going to love it and fit right in. Thank you to all of the great people on our team that help us attract new employees like Tara -- without you we wouldn't have the value proposition that we do and we love you for it.
Welcome Tara! It is going to be a fun ride!