Back to school!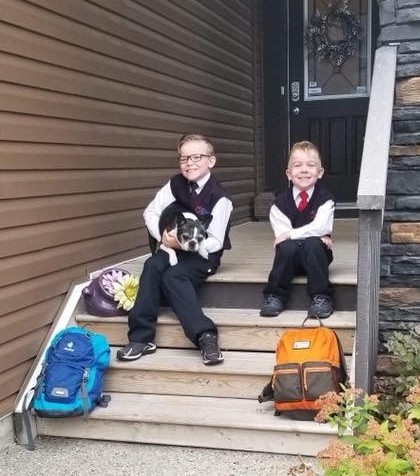 Happy New Year!!
September always feels like the new year for me.
It was for 18 years when I was a student.
As an auditor, it's the season of new starts, planning and interim so that covered the next 10 years or so of my life.
And now I'm a parent, so it's full cycle with school starting again in September.
It's a new quarter for most of us too.
So, what's your New Year's resolutions? 
*cute kids and dog courtesy of me!
Here's our September New Year's 2019 Resolutions:
There is no point recreating the wheel, right? Our resolutions look a lot like our cornerstone goals and so far we've been tracking well with more green dots than yellow or red. This quarter is a chance to bring it home!
Our goals are about building our foundation. Obviously, revenue is a goal, as are sales funnels and business development.
The rest of our goals center around being a start-up and starting on the right foot:
culture/team/values
our "playbook" (documented and developed process, technology and people)
scaling for new regions and service lines
As entrepreneurs we are investing too. 
We are enrolling Jesse in Entrepreneur Organization Accelerator. 
We've signed two amazing leaders onto our advisory board. 
Jamie is exploring McKay CEO forums.
We started our book club (but decided to launch it as a team activity before opening it up to others).
And so much more!
These decisions and the focus on our goals can be challenging when we're swamped with the work of being a new business, with the efforts of client service, with the needs of a team, and all the other things that matter. We still wear nearly all the hats as entrepreneurs so we get how neglecting the big picture and the investment can sometimes happen.
As #businessadvisors and #financeleaders we bring something different to our client's executive team that adds a new perspective but also allows them to focus on their big picture and investments. When our clients invest in us, they amplify their growth and they work with an epic team that has walked in their shoes.