HAPPY ANNIVERSARY!
I have been "unemployed" for a year!!
Today marks my one year anniversary of not being on an employment contract.
It's a year to the date I started with Bearhill Brewing and soft launched Amplify.
Taking this leap was the biggest risk of my life. I even wrote blog posts that I've kept unpublished about this, but I think it might be time I share those soon.
You can sign up for our newsletter to be sure and get your copy of the stories of a start-up -- which we fondly title 94.
Sign up here: AMPLIFY ADVISORS NEVER MISS ANOTHER POST
On Amplify's true one year anniversary (Jesse's first day: Oct 15) we will discuss and celebrate that milestone too, but today, I want to talk about beer. Dave Cheadle gave me and Amplify an amazing opportunity. I met Dave in 2007 in a very unexpected way-- sitting in a baby class! I was pregnant with our first child and hoping to make some parenting friends in this class, but it was beyond my expectations that I'd meet the guy that helped me launch into the best move of my career. One year ago Dave brought me into Bearhill.
The funny thing was that I didn't drink beer. I didn't even like beer. And the most I knew about craft was from the local wine industry in BC and from Toolshed keynote speeches.
I'm sure the Bearhill founders and staff wondered who this corporate, middle-aged, suburban mother was and why Dave thought it would be a good fit.
As I reflect back on this whirlwind year, I think it has been really good. I fell in love with the industry, the team, the product and I also discovered a passion for the distilling side. I've made friends that I love.
Being around and learning from this group is kinda like drinking from a fire hose, but it's been a joy! I'm grateful for the experiences, the opportunities and the people. It's changed my life.
It's supported the biggest risk my family and I have ever made and it's been instrumental to Amplify.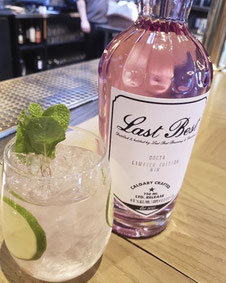 Thank you for this year and for those yet to come!