So bottom line, we always planned for a fourth service line that services medical professionals. We found a way to do that through connection and are pre-launching this service with Active Coaching to introduce our Financial Rx service line. It targets medical and health and wellness professionals, but it is appropriate for entrepreneurs too.
Active Coaching and Amplify Advisors are excited to pre-launch our Financial Rx service line, a prescription for financial health.
You take care of your patients and grow your practice and we'll take care of the finances for you.  Our prescription provides monthly information on where your household earns and spends money. We give you the insights that lets you see your financial future.
How did this happen you ask?
Well let me tell you the story!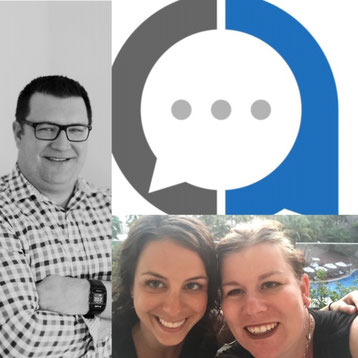 Jesse:
At the very end of 2015, I met Jesse on my first day at Deloitte. Froshell, Ryan and Jesse took me for a lunch. I recall how nice Froshell was and how smart Ryan was. I recall Jesse talking about his wife, his kids and the importance of her career to the family. I recall how clear it was that he made decisions with this frame of mind. Being the spouse of a doctor and medical student clearly had great opportunity. And yet, it was also clear that his light wasn't going to be dimmed. I had a strong impression that he was going to be unique to work with.
Turns out, I was right -- Jesse is amazing to work with! When I got hired by Deloitte it was part of a growing start-up group. Shortly after my start a fifth senior manager joined the Calgary team. Each of the senior managers had a service specialty and an assigned industry, except me. I was assigned general industry and floated in all the service lines. Looking back I'm not entirely sure why they hired me as they clearly didn't have a plan for me. I had the skill set and the experience to work on all the services we offered and I think they wanted me to join them because of that (and the 10 years I had spent in client service). But despite being qualified for the full suite of services, they were all assigned to be led by others. It was a sink and swim on-boarding for sure.
I'm not complaining though. This lack of assignment was an opportunity to make my own impact and design my place on the team. In the end, my time with Deloitte and Advisory was happy, successful and foundational. I couldn't have asked for a better experience.
But back to the story of Active Coaching & Amplify. Immediately after I started at Deloitte, Jesse brought me in to collaborate on the finance effectiveness service line. This team, and in these early months, Jesse & PJ especially, were a unique experience for me. They didn't ever act in a competitive manner with ego or self-perseverance. They had courage to teach and leverage their peers and I benefited from that immensely.
The opportunity to build up the finance service line and lead it with Jesse quickly resulted in an opportunity to make a new friend. And on the first occasion that I had a chance to share a drink with Jesse and have a fun chat, he told me about his dreams and goals.
He told me about his plans to offer financial services to medical professionals. He told me how he would likely leave Deloitte when his wife was done schooling and that he wanted to set up a business to help with the doctor's finances and business.
Over the years at Deloitte it was always clear that Jesse and I shared the same values. As we made our fun plans with Ryan to go off on our own (I'll admit most of it was alcohol driven and more to tease Jason than real) sadly, by the time it became a tangible possibility, Ryan had left and proven himself invaluable to his new industry employer (we still hold hope though that our plans with Ryan will one day become a reality). When we started our original business plan the fourth service line for medical professionals was included as prominently as all the rest. Jesse was passionate about it and the opportunity to help small businesses in general. I was excited to build a legacy and have an impact that didn't have any ceiling. At Amplify, our winning aspiration is to provide prosperity to future generations by amplifying growth today. All the work we do is about this.
Even before our official launch, which we define as when Jesse joined on October 15, we knew we were growing bigger and faster than we had forecasted. The soft launch was meant to be me on our one single client with a great deal of my focus on building our business. (I can't believe I've been with Bearhill a year! And with Amplify a year!) By the time Jesse started, our profit was already a third of our annual first year budget, which was to be earned after the full launch with us both. We had five clients instead of one and we were employing three others nearly full-time. This was certainly not the plan we had envisioned!
This was AWESOME but a hard decision had to be made. The fourth service line was put in the parking lot (for now). We needed to strategically focus on our finance leader roles. We needed to build the process, technology and people to serve that market. We needed our strategy, marketing and business development to be exclusive to that core service line.
Frankly, we were too chargeable. A classic start-up challenge. We worked in the business and not on it. It's debatable if this is a mistake we continue to make. It helps cash flow. It's amazing experience. It is used to scale and create our methodology, processes, technology and sales approach. We get referrals. We make a difference. It's a joy.
With our rapid growth and the acknowledgement that we were over stretched already and couldn't do it all, we kept our focus on the connector and business advisory service lines. Our network supported our expertise here. They knew we could place great CPAs and deliver quality consulting. To be honest, up until very recently, these ancillary offerings have largely paid the bills. I'm passionate about them and it is my comfort zone to work with the public and large entities that often ask us to engage with them on these.
So Jesse's other dream was put on hold.

---
Karen: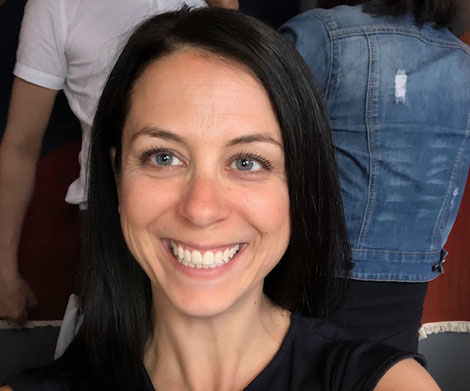 Meanwhile, one of my best friends who I met at MPAcc and worked with at PwC, was building her own dream! This is a friend that hired me and our Deloitte team to help her with her team. She's a friend I try and see weekly. She's a friend that was on our hockey team and had maternity leave at the same time as me. She's a friend I vacation with and share all my fun times with.
Few people mean more to me than Karen.
I respect her immensely. I love her family. I trust her.
The opportunity presented itself as there was clear synergy with Karen's goals and Amplify's fourth offering.
Here was the opportunity to help Jesse live his dream! An opening to help Amplify complete its original plan and for me to work with an epic team.
So over time we developed a strategy. A plan to partner and achieve the aspirations of Amplify while also allowing Karen to do what she set out to do.
It's one of the best things we've done. Finding a way to help Karen and ourselves, but most of all to develop an offering we know is needed. And if that helps the professionals who take care of us focus on their jobs and what they are great at - well, we all win then, right?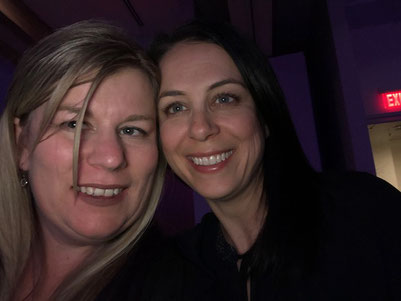 ---
A Prescription for Financial Health:
Helping health professionals gain control over the health of their finances.
Have you spent several years grinding through school only to be thrown into the scary world of being a business owner? We understand how difficult this transition can be.
How much money is coming in?

How much is going out?

When will you be out of debt?

What will your financial picture look like in 5 years?
If you have these questions, we have a remedy for you!
Active Coaching and Amplify Advisors are excited to pre-launch our Financial Rx service line, a prescription for financial health. You take care of your patients and grow your practice and we'll take care of the finances for you.  Our prescription provides monthly information on where your household earns and spends money. We give you the insights that lets you see your financial future.
Sign up to our mailing list to be the first to hear more about this exciting new service line! Your information is kept confidential. Sign up here: http://activecoachinginc.com/financial-health