A strange, but pleasant, surprise as a #startup has been the usefulness and broad applications of Microsoft.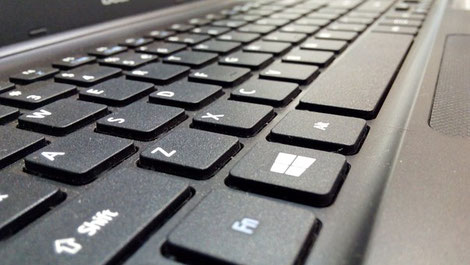 At first, we looked at Google but quickly realized that we needed Microsoft Excel and the other office products, and that as accountants (who grew up using MS) the alternatives just wouldn't cut it.
The familiarity was nice too - immediately having access to everything we were comfortable with from Big 4 and other organizations.
The surprising part has been the apps that we have been introduced to. I'm not sure if our former employers didn't have access to all of these, or didn't know about them, or strangely, blocked them from use. 
---
Here's a few of these apps (certainly not all of them) and how we use them:
FindTime: Substantially better than Doodlepoll, but conceptually the equivalent. It allows you to suggest multiple times for meetings with the ability to see internal availability within your organization. The best part is it immediately books the meeting into your schedule once all the required attendees have voted and a consensus has been reached. It's free, integrated and just plain awesome! It's been a huge time saver for us.
Bookings: While this one may not be quite as good as Calendy, conceptually it's the same. It's free and it integrates. As a start-up, you have to have an equivalent option for bookings and free works for me!
Forms: Maybe not as good as SurveyMonkey, but again, conceptually the same. It's also free and it integrates nicely and it comes in handy. We use it for feedback, applicants, quizzes and other uses.
Planner: This app isn't fancy and I'm not exactly sure why I like it so much, but I absolutely do. We use it for our active agendas and for our to-do lists. It's a project management planning program. I know Notes is better and does more, but for some reason I prefer Planner. It does what I need and it's simple.
MyAnalytics: This app is amazing! It has one serious flaw though --I can't mark personal appointments as personal so all my meeting stats get thrown together -- but it's AI and tips are brilliant. It can tell you when action is required on an email. It helps you block focus time. It's stats and the insights on how you manage your time are insightful and tangible.
PowerBI: Just learning but it is amazing. It is now our default for monthly management financial reporting dashboards at all Amplify clients. We haven't even touched the surface on this yet. Tableau and others are similar but thus far PowerBI feels like the right choice.
Skype: Old and true, and maybe on its way to being replaced by Microsoft Teams, but it's still good and I like it. I have had clients get snobby about it versus Google Hangouts, but personally I like it better. It doesn't lack anything as far as I've found.
Teams: It is an alternative to Slack. I'm working with Teams at Amplify and Slack at Bearhill Brewing. It is a learning curve for both! For remote cultures though it is a must. At Amplify we use it for
fun (watercooler),

'What's Amplifying' (regular one page update),

Quarterly reporting (on core goals and general financials, clients, priorities, etc.)

Job Postings for new wins & opportunities,

General collaboration and communication

Great Reads (business books & articles)

We've linked all of our social media and website pages for quick access and updates on the new postings
Change management at both Amplify and Bearhill Brewing is challenging as we onboard, move from email to these new systems and encourage use but I am very optimistic.
SharePoint: This one is a must. Nothing compares in my experience. Simple and easy to navigate.
---