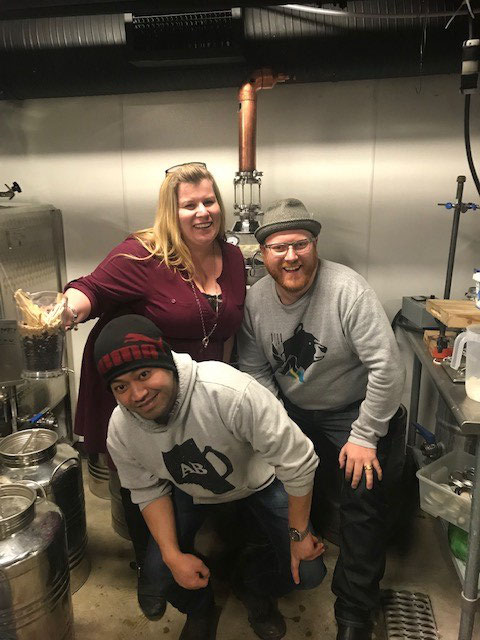 What does curiosity mean as a Finance Leader?
Why is it a value at Amplify?
We took it to the extreme this week and created a gin! It is way more rewarding to business partner with your operations when you actually understand what they do. Working in a tangible industry like brewing/distilling/hospitality is unique because you can really experience it.
Curiosity means learning. It means trying and experiencing. We do it for the fun and the experience but it makes us stronger too.
Not every CFO is rolling up their sleeves and doing the work of operations. Some jobs that would be unsafe or impossible. This is an extreme (& epic!) example but all of Amplify's Finance Leaders need to have the #courage to be #curious. To really be a strategic executive that partners with the business you have to care about the business. And that doesn't happen behind a spreadsheet or a desk. It happens with connection and #curiosity.
So what did we make? Well it still needs a name but we made a coconut lime gin! Its exciting and will be available at Last Best. Suggest a name? Come by and try it? 
Suggest a name!