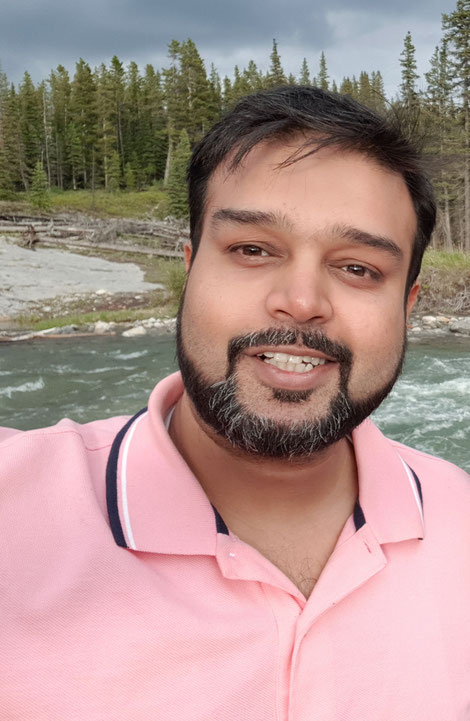 We've got news - Big News!
Amplify Advisors Inc. is pleased to announce the hiring
of our first full-time employee (FTE). Fahad has joined us as a permanent employee and we couldn't be more thrilled.
We have a great team and it's a pleasure working with our
sub-contractors and incorporated candidates. They represent Amplify extremely well and our clients love them.
Hiring a FTE is a big step for a start-up but our growth
warrants it.
Fahad joins us now in a permanent role after being part of our team since the beginning. We've kept him pretty busy as a sub-contractor. He's been working in our Connector service line. He has been on contracts assisting clients as a temporary member of their finance team. He has done some Business Advisory work too on a lease project. Recently he's been helping, in a support role, with the Finance Leader services and that's what drove the decision to ask him to join us permanently.
We are thrilled he's come on-board and we are also exited
that he's going to be part of our Centre of Excellence (which we are looking to brand & name). The centre supports our Finance Leaders. The ability for our contract CFO/Controllers to leverage Fahad's skills differentiates us and puts us another step closer to our goal - why work on your own or for anyone else if you can be part of Amplify?
Fahad's suburb modelling and excel skills as well as his technical ability to navigate finance automation will improve the quality of our deliverables. The quality differentiates us to our clients. We are bringing the best of the big despite (currently) being a small & local boutique. All of this will let our Finance Leaders have an exponential impact as CFOs/Controllers. It will let them be focused on business partnering and executive strategy with their clients. It will increase their job satisfaction and engagement. They'll love working with Fahad and be as grateful as his past clients and we have been. The centre is kicking off with the decision to hire Fahad and over time it will include others too. It sets us apart from other CFO service companies as an agency/employer and as a service provider.
So if you are an Amplify Finance Leader you can work with Fahad to get things done. You can work together to ensure that proper review and collaboration happens. Together you and Fahad can produce financial reporting, budgets/forecasts, cash-flow models and more that meet the needs of the client. Since most of our Finance Leader teams are still very, very lean they only have book-keepers at full capacity and themselves. That means there is no one between the book-keeper and the CFO/Controller. The centre allows an Amplify Finance Leader access to  leverage and teamwork. The centre supports the Finance Leader. And in turn our client gets much better deliverables, processes & automation. They get a Finance Leader that is focused on business partnering and executive strategy while also being supported 'in the weeds'. 
You hire a Finance Leader, but you get so much more. 
You contract as a Finance Leader and you are amplified. You have the centre, training, back-office, collaboration, coaching, an approach, processes, technology, bonus opportunities, business development support, marketing/brand  and so much more than you'd have as a solopreneur.
Help us welcome Fahad. He is a key member of Amplify's team and he will continue to support all three of our service lines including
direct client service on contracts and projects. I hope you get a chance to meet him! I hope the new centre supports you soon too!
If you have an idea for a name to call our new centre send to info@amplifyadvisors.ca. There might be a prize in it!
#startup #centreofexcellence #leverage #financeleader
#businessadvisor #connector #CoE #jessesaidnotothecrux #epicteam