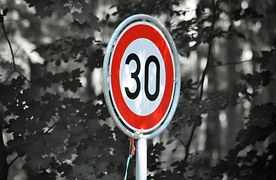 Okay if you are still not convinced that 30 minutes on growth and revenue is a better 30 minutes for the organization than 30 minutes on cost I've got one more consideration to bring up.
So if you are an accountant saying, "that's great that 30 minutes focused on $30 revenue will have an exponential impact of a repeat client, a referral and other growth. While 30 minutes spent saving $30, saves $30 but I still am uncomfortable with the probability of success. I don't want to waste those 30 minutes focused on revenue and not succeeding when I am pretty sure I will be able to save $30. I don't want to get out of this chair and rely on others to help with the revenue focus when I can save the money with my own efforts or delegate to my great finance team and get it done." Or if you are seeing this from your accountant then consider this.
Sometimes saving costs actually reduces revenue in the long-run. So many examples of this right? A lower quality input can drive a premium price for your product down as the quality lowers and the willingness to pay does too. An employee burdened by cost reduction and forced to drink crappy office coffee during performance meetings when they use to treat their subordinate to a Starbucks might result in two employees a little less satisfied and a little less engaged. A restaurant running with one less server might take just a little too long to get the customer their bill resulting in less likelihood of a repeat visit or referral. A policy to not pay for parking might mean employees have an increased commute and spend less time in the office on the business. It goes on.
Cost savings isn't always straightforward and quick. It too is strategic and requires business partnering and executive consideration.
Again, if your Finance Leader doesn't prioritize business partnering with operations and working on strategy as an executive you've got additional problems. But that's arguably a different topic.
So my last point on this topic is 30 minutes growing the revenue by $30 versus 30 minutes saving the organization $30 is ridiculous and not realistic. Nothing is ever quite that simple. But what is simple is the need to focus on growth. The need to make room for growth. The need to understand that growth comes from revenue.  Your Finance Leader should be seeking growth. They can't be terrified of growth. They can't be focused on costs to the degree they are defying your growth.
Drop the mike? Nailed it? Well regardless this is my last post on it!
Contact us to learn more about #financeleaders, #businessadvisors that focus on growth and use the modern CFO methods. We might be a little different than your typical number counter!
Modern CFO series includes: